HPR 3-roll profile bending machine│

The profile bending all-rounder
The universal genius

for almost all sizes…
HPR 3-roll profile bending machine│

The profile bending all-rounder
Highest bending performance

for various types of profiles
The range of HAEUSLER HPR universal profile bending machines covers in its standard versions a bending capacity from 50 to 7000 cm3 section modulus for all commercially available profile types such as U, I, T, angle, flat and round profiles as well as tubes. In addition, a large number of special profiles can be processed with this product family.
Our standard HPR machines are equipped with a universal bending roller set. Optionally, various special roller sets and auxiliary devices can be adapted according to the bending requirements. The symmetrical / asymmetrical arrangement of the bending rollers results in optimum conditions for bending, profiling and flanging work.

Reliable performance
Each of the 3 bending rollers is directly driven by a hydraulic motor and a maintenance-free planetary gear. The speed compensation is automatic.

High flexibility
With additional devices: Production of multi-start tube shafts or profiling and bending of half-tubes in one pass, production of complex profiles from strip or coil.

Cost-effective maintenance
The large dimensioned bending rollers are mounted in maintenance-free, permanently lubricated spherical roller bearings.

High operating comfort
Hydraulic adjustment of the pressure roller supports in all three directions (adjustment from the control panel).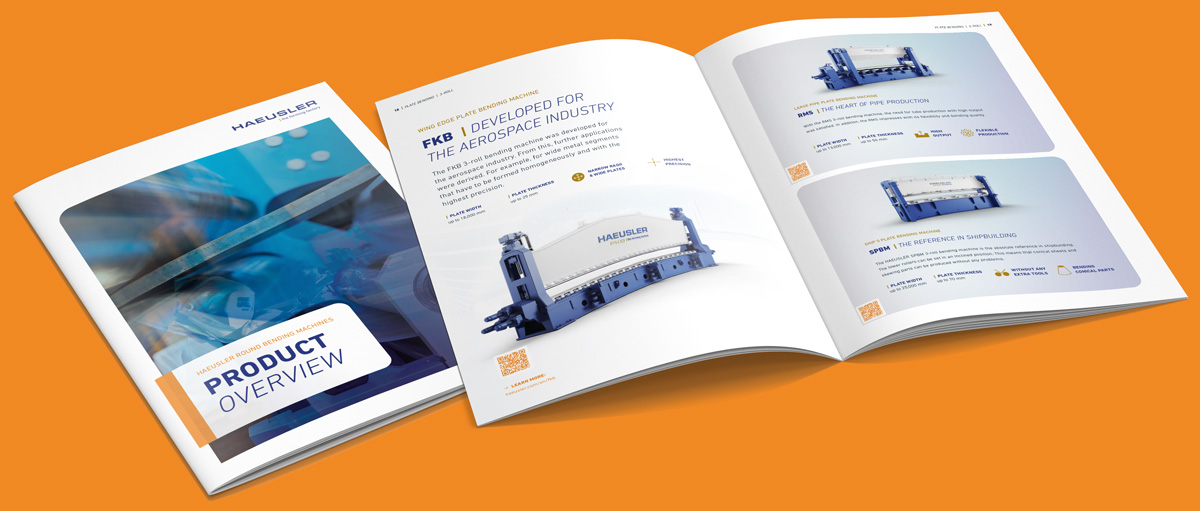 Experience the full HAEUSLER world. All products, all services, projects and more.
The HAEUSLER HPR is the all-round genius of profile bending machines. Therefore the HPR is also used in many industries.
Plate Bending
or shipbuilding
Die HAEUSLER HPR s used for the construction of container, passenger and naval ships.
Plate bending for the
Production of wind energy.
With HAEUSLER plate bending machines you are well prepared for the growing demand for wind turbines by increasing your output and flexibility.
Plate bending for
Power plant construction.
HAEUSLER sheet metal bending machines are used by leading power plant suppliers for all bending and forming work up to reactor construction.
Plate bending for the
On- & Offshore Industry
HAEUSLER has many years of experience in the development and production of production machines for on- and offshore applications.
Plate bending for the
Construction of pressure vessels.
Do you produce a wide variety of tank products & do you need to be very flexible & fast in production to adapt to the needs of your customers? Our machines are the answer to this challenge!
Sheet metal bending for
the aerospace industry.
The HAEUSLER PRV is used among other things in the aerospace industry.
With best recommendations
"ROBUST AND RELIABLE"
Cintrage Wollenburger is a family business and has been active in the field of profile, tube and plate forming for 25 years. It all began with the purchase of a used HAEUSLER profile bending machine of the type HPR. Since then we have six HAEUSLER profile bending machines in use, the largest with a max. section modulus of 8000 cm3.
All HAEUSLER machines are very robust and reliable and easily achieve the promised bending performance. With the experiences we have made in the last years we are absolutely convinced of the HAEUSLER machines. We are sure we have made the best decision.
Julien Wollenburger, Cintrage Wollenburger, France, Managing Director
In our download area you will find additional information about our products and services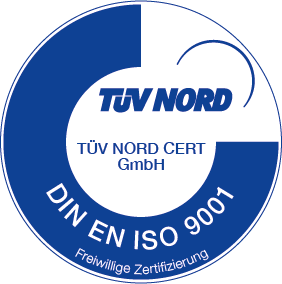 HAEUSLER is certified

according to DIN EN ISO 9001.
Our reliable quality management according to DIN EN ISO 9001 ensures our customers a consistently high product and service quality.