Installation equipment


Reliability and flexible use
The HAEUSLER assembly equipment has been developed to provide our customers with maximum flexibility, reliability and increased efficiency in the production of their products. The HAEUSLER Crocodile and HAEUSLER CRWM are the result of more than 60 years of experience, which is characterized by the close cooperation with our customers.
Crocodile clamping and welding device

│Der Efficiency-increasing device
Quickly. Precisely. Reliable.


When assembling cylinders…
The HAEUSLER Crocodile can be classified as a mobile work centre which, when assembling cylinders, enters one cylinder at a time, positions it correctly with the help of individually adjustable rotating rollers and then welds it over its entire circumference.
CRWM tack welding machine

│Flexibel, fast and economical
Perfectly welded tubes


from beginning to end…
The accuracy of the edge alignment and continuity of the weld bead of the tack welding process is the basis for all subsequent submerged arc welding processes and thus the key factor for pipe quality. The latest generation of HAEUSLER tack welding machines ensures a new level of pipe quality through active pipe manipulation during the welding process (Spinning Control).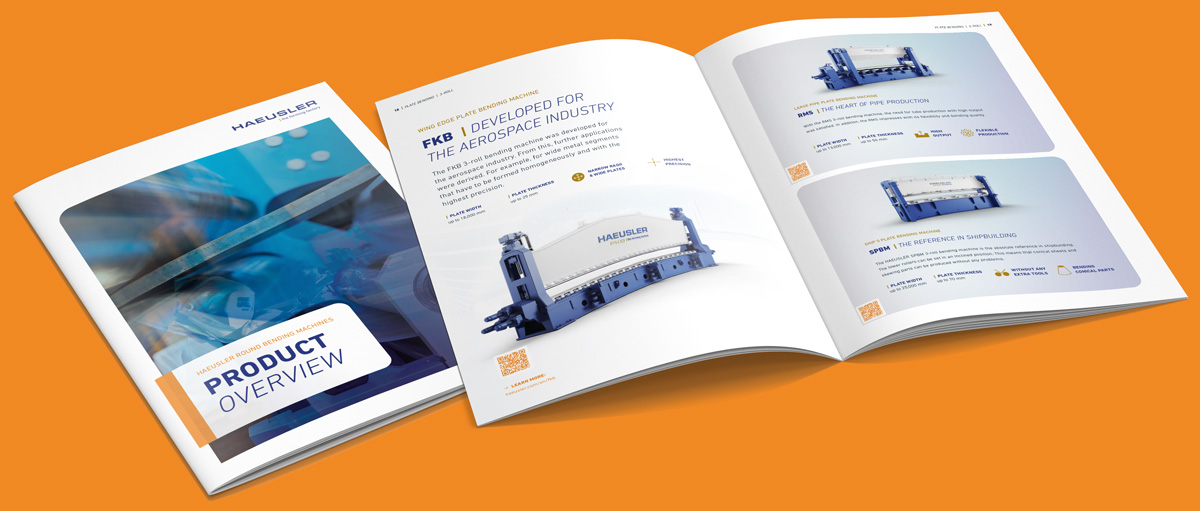 Experience the full HAEUSLER world. All products, all services, projects and more.
That could also
be of interest to you
Downloads & Media
Download additional material about our products and services.
Global Service
Whether hotline, remote access, modernization or production support: We assist you in every situation.
Profile Bending
Discover our extensive profile bending machine portfolio.